Throwback to the tasting by Vertdevin Magazine that took place on February 15, 2022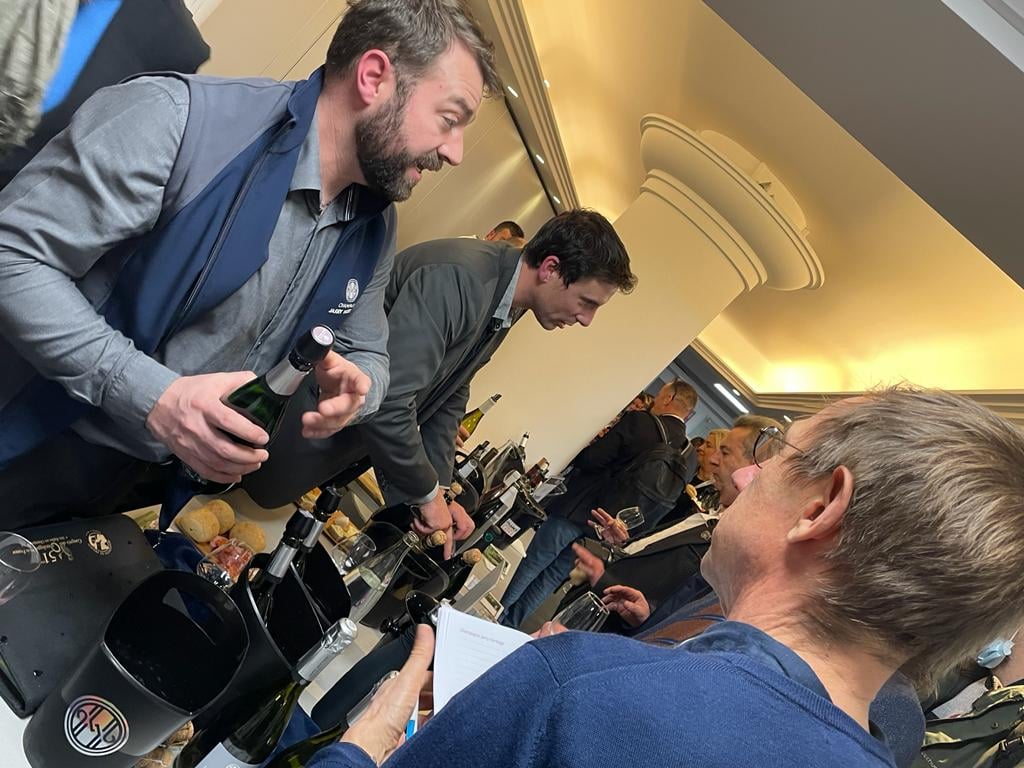 On Tuesday, February 15th, right in the height of Wine Paris & Vinexpo Paris, Vertdevin Magazine organised the "Wine Selection by VertdeVin №5", an intimate tasting of the wines selected by our experts. Despite the difficult context, 34 producers from Champagne, Gascony, Bordeaux, and Piedmont in Italy joined us to present their wines to the 174 wine professionals from many different countries. After a long break caused by the pandemic, the winemakers were happy to communicate face-to-face with the potential clients and build new connections.
The next edition of the "Wine Selection by VertdeVin №6" will take place in May in Düsseldorf, Germany, with the framework of ProWein. Finally, thank you to all the people who helped us to make this tasting a success.
Reminder: According to Vinexposium, this year Wine Paris and Vinexpo Paris welcomed 2 864 exhibitors and 25739 professional visitors, 28% of whom were from abroad, representing 109 different countries. The participants felt enthusiastic about the revival of wine fairs which will give a new impetus to the growth of the whole industry.