Vertdevin Professional Tasting / Prowein
We are pleased to invite you to the Vertdevin Professional Tasting during PROWEIN. During this event you will have the opportunity to discover winemakers from all over the world (France, Portugal, Italy…) and to taste their wines! A few famous Spirits producers will also be present (Cognac, Armagnac, Rum…) !
RDV is launched on Monday 19th, March 2018 (6.30pm to 9.30pm), at MAXHAUS (Schulstraße 11, 40213 Düsseldorf)
This event is 100% free and RESERVED EXCLUSIVELY for professionals (wine merchants, sommeliers, wine press, wine bloggers, wine shops…) To participate, please complete our online registration form.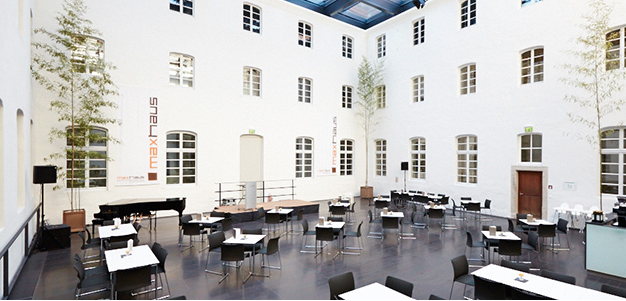 Will be present (This is a non-exhaustive list)
FRANCE:
– Champagne Waris-Larmandier (Champagne)
– Champagne Michel Gonet (Champagne)
– Champagne Waris Hubert (Champagne)
– Château Pierrail (Bordeaux Supérieur)
– Château Lascombes (Margaux, Cru Classé)
– Château Léoville Poyferré (Saint-Julien, Cru Classé)
– Château Haut Bacalan (Pessac-Léognac)
– Château Léognan (Pessac Léognan)
– Château Perron (Lalande-de-Pomerol)
– Château Fleur Cardinale (Saint-Emilion Grand Cru Classé)
– Château Croix de Labrie (Saint-Emilion Grand Cru)
– Château Trapaud (Saint-Emilion Grand Cru)
– Bordeaux Blends (Blaye, Margaux, Castillon…etc)
– Château Bernateau (Saint Emilion Grand Cru)
– Domaine Faugeroy de Beauclair (Bourgogne…etc)
– Domaine de la Poulette (Bourgogne…etc)
– Château du Trignon (Gigondas, Châteauneuf-du-pape)
– Château du Moulin à Vent (Moulin-à-Vent, Pouilly-Fuissé)
– Château Bonnet (Moulin-à-Vent, Juliénas)
ITALY:
– Vini Curto (Barolo, Barbaresco, Langhe)
– Feudo Montoni (Sicilia)
– Col d'Orcia (Brunello di Montalcino)
– Azienda Cascina Bruni (Barolo)
PORTUGAL:
– Bulas (Douro & Porto)
– Vieira de Sousa (Porto & Douro)
– Quinta da Lapa (Tejo)
SPAIN:
– Vinya Ivo (Catalonia)
SPIRITS:
– Armagnac Dartigalongue (Armagnac)
– Armagnac Delord (Armagnac)
– Château de Beaulon (Cognac)
– Cognac Jouffe (Cognac, Rum, Calvados)
– …etc